To send a requirement for review, you may follow the below process.
Add Reviewers
You may choose to add reviewers to your specification version. Alternatively, you may self-approve a requirement and may skip the review process. See Self Approve Requirements.
You can click on the reviewers tab
to expand the view and see the list of reviewer names. A purple box below the icon indicates the number of reviewers added.
To add reviewers to the version, click on the purple Add Reviewers button to view the list of available project members to add. In the pop-up, click on the project members name and click Add to finalize.
Requirement owners and existing requirement contributors of the version have the ability to add reviewers.
Reviewers can be added even after a requirement has been sent for review. However, once a reviewer has started the review/approved/requested changes, they can no longer be removed as a reviewer unless the requirement is retracted back for edits. See Retract a requirement back for editing.
To learn more about the review process and reviewer roles, please see Requirement Review Process and Role as a requirement reviewer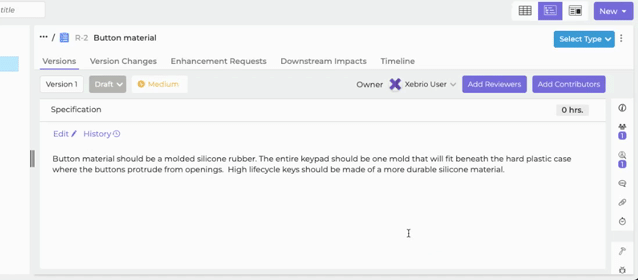 Request the Requirement be Reviewed by a Certain Date
This is optional. In the details window of the desired requirement, click on
to expand the Reviewers tab. If there is at least one reviewer, there will be text above their names reading Click here to request the review by a certain date. When the text is clicked a calendar will appear and a date can be selected and set.
This date can be edited and deleted after a requirement is sent for review.
Note that if there are no reviewers added, the option to add a date will not be available.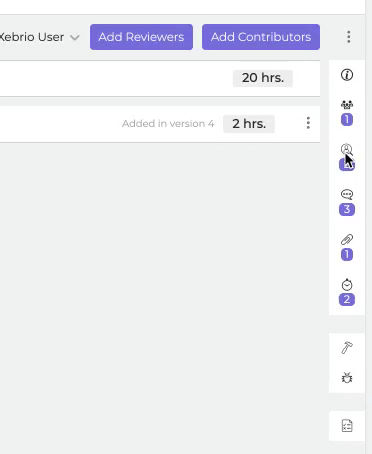 Send for Review
If there is at least one reviewer associated with the requirement, the requirement owner may send it for review.
In the requirement's detail window, click on the Draft status dropdown and select Send for Review from the menu. On confirmation, you may set or edit the date by which the review process is expected to be complete if not yet done. Click the Yes button to send the requirement version for review.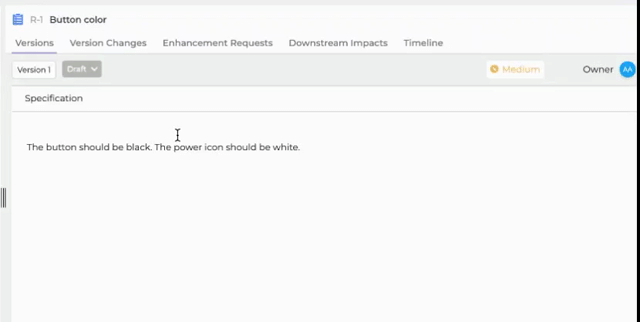 Check out these articles for managing a requirement sent for review:
Retract a requirement back for editing from its review process
Mark a requirement version as final