To edit user info and personal settings, click on your user avatar on the top right corner and select My Profile.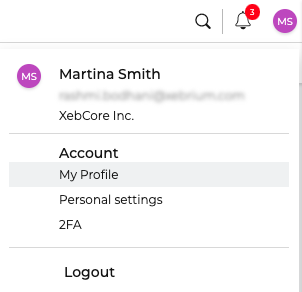 You will be brought to the Profile and personal settings page with the following sections on the left side menu:
Account Details - Manage your personal details which appears in the site
Security and Authentication - Password management and two-step authentication
External App Sessions - Manage External App session like JIRA or GitHub
Personal Settings - Manage email notifications and other personal settings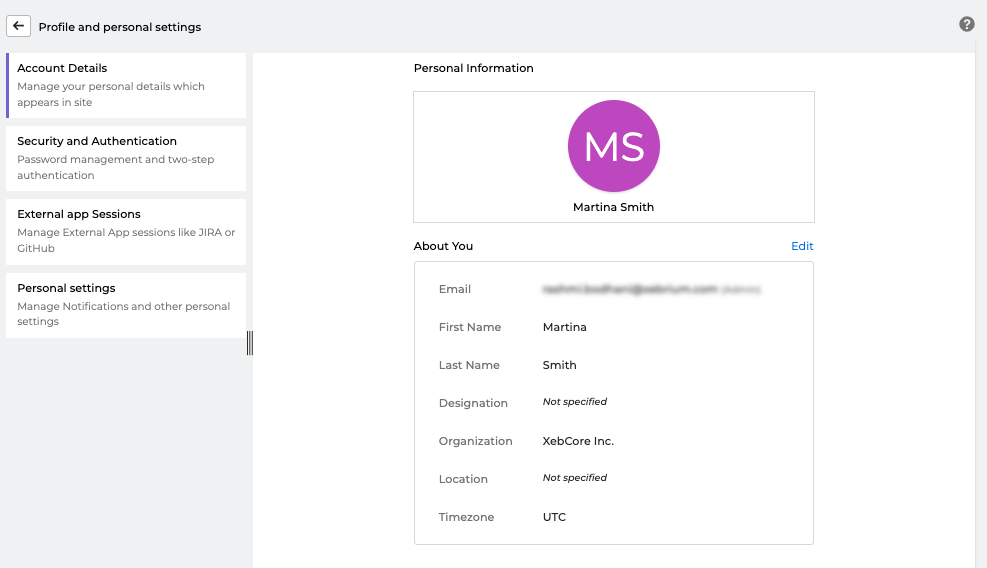 User Info / About You
Afer clicking on My Profile, you will be brought to the Account Details section of the Profile and personal settings page. To edit, click the Edit button of the About You section.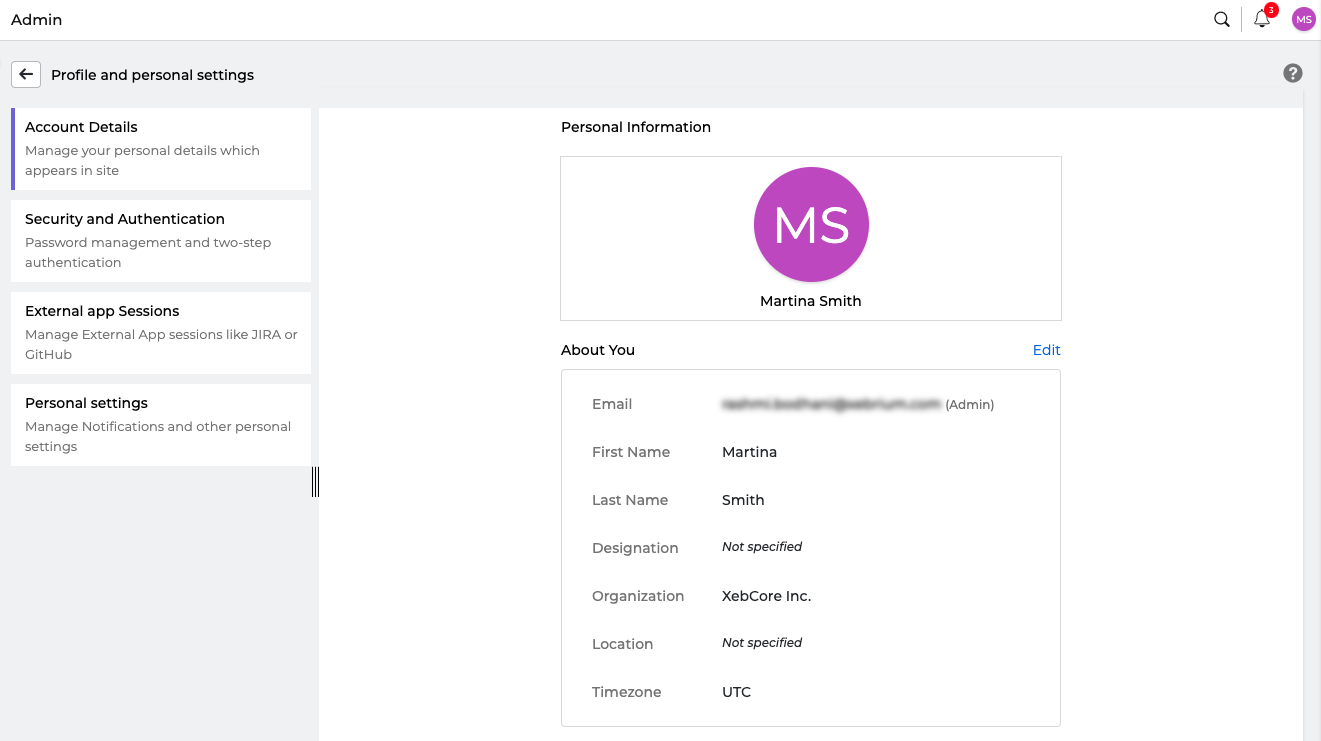 Information that may be changed include:
First, Middle, Last names - The first name is required, while middle and last names are optional.
Username - This is optional, and will be blank in the About screen if you choose not to assign one.
Designation - This is optional. A designation is the user's role within their organization. This differs from the project role, which is chosen by a project owner from a list of built in roles within Xebrio. While a user's project role may differ between projects for which they are a members, their designation remains the same.
Location - This is optional if you choose to specify.
Timezone - You may update your timezone by choosing a more appropriate one from the drop down menu.
The following fields can only be edited by an Admin.
Email address
Organization
Avatar - When a user is created, the default avatar is typically defaulted to the user's first and last name initials. The image can be edited in the Account Details section. In this screen, click on the current avatar top open up a search window which you can use to find the file on your machine. Choose an image and click Open to set a new avatar.
Password
Passwords may be changed in the Security and Authentication section in the Profile and personal settings page. (This may be accessed by clicking on the user avatar in the top right corner and selecting My Profile). In the Security and Authentication section, click Change Password button. You will need to provide your old and your new password. Note that after the change, you will be logged out and will need to log back in with your new password.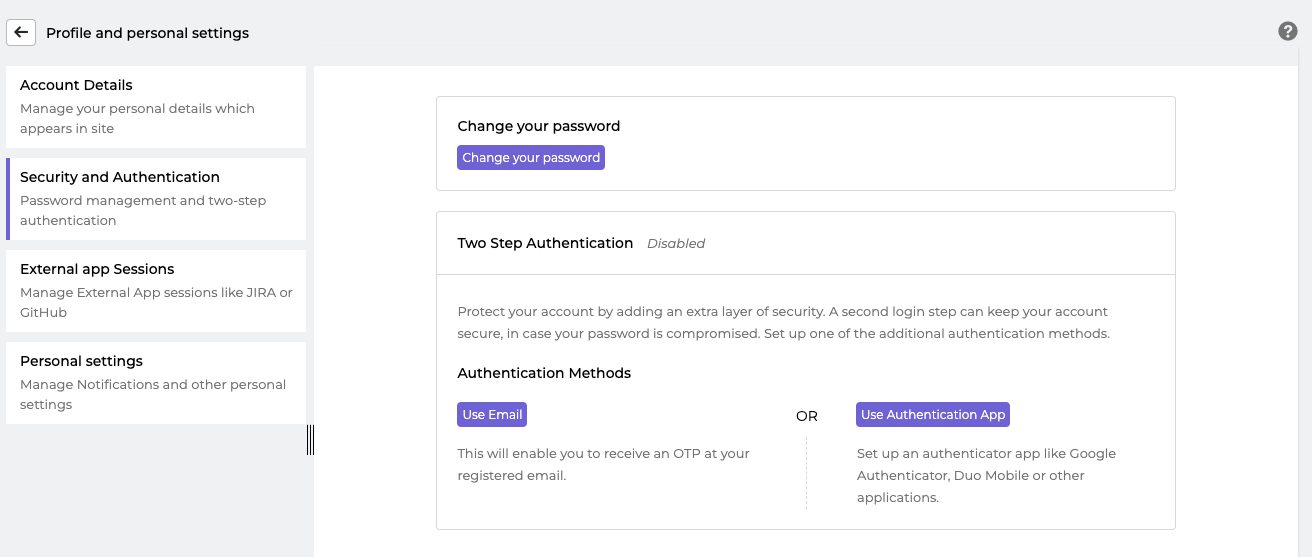 Two Step Authentication
Protect your account by adding an extra layer of security. A second login step can keep your account secure, in case your password is compromised. Set up one of the additional authentication methods. Click on Use Email or Use Authentication App to begin the set up process.
With email authentication, you will a OTP (one time password) at your registered email With the authentication app, you may use the Google Authenticator app, Duo Mobile, or other similar applications.
External App Sessions
Disable external app sessions if you prefer to not link items.

Personal Settings
Manage email notifications for selected events and projects. Click on the box for the event you wish to receive email notifications. Add and remove projects from each event by clicking the
add icon or the
remove icon to remove a project from a notification event.